VIVA Employment Services Limited is a customer-oriented company, providing customers with the most attentive services. We are convinced that foreign domestic helpers are part of the family and an important part of a happy family. Therefore, our every single foreign domestic helper is carefully selected
according to the requirements of employers.
Our professional consultants match the most desirable foreign domestic helpers for each family wholeheartedly.

We provide comprehensive follow-up services, from looking for a domestic helper, applying for a visa, arrival, adaptation to renewal of contract.

We have an extended network of training centers in Indonesia and the Philippines where we conduct interviews in the local field. We conduct rigorous selection process to ensure all our foreign domestic helpers are with extensive experience, work ethic and good character to provide the best service for the employer. Trainings such as Chinese cuisine, Cantonese, domestic works practice, infant care and care for the elderly are provided to ensure quality of work.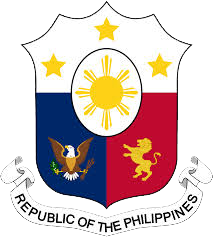 BUSINESS ACCREDITATION
CERTIFICATE (BAC)
TO OPERATE AN PHIPILINE EMPLOYMENT AGENCY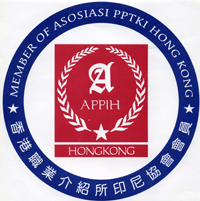 A CERTIFICATION FOR OPERATING AN INDONESIA EMPLOYMENT AGENCY
We hold an EMPLOYMENT AGENCY license issued by Hong Kong Labour Department